Our thrive programme addresses learning challenges for children between the ages of 4 to 14 years with success-based strategies. Our approach is designed on educational neuroscience research and uses a strength-based model to transform lives by bridging neuroscience to classroom practices.
Research says at least one in seven children, in spite of being bright, can experience learning difficulties in the classroom. This is due to a lack of understanding of the diversity of minds, a phenomenon well-established by neuroscience. Unfortunately, many children experience significant school-related problems with most schools emphasising only on acquisition of academic skills (reading, writing, spelling, rote learning, etc). All children share a deep desire to taste success and feel good about themselves. At Thrive, through accurate observation and diagnosis, we help all children succeed.
Our Approach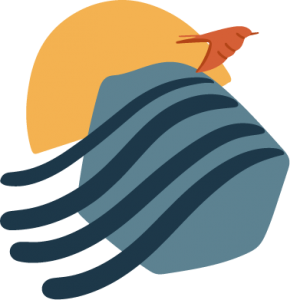 We support every child at Thrive with an individualised programme to
build their learning and developmental needs. An essential ingredient
of our work is an inclusive and affirming environment that is able to
support the diverse needs of children. We foster active collaboration
with parents and the child's extended community. We disseminate the
complex nature of each child's mind and share the growth as our
children gradually develop their potential through acquired skills and
abilities.
Diversity, equity, and inclusion are at the heart of Thrive's mission and
impact. We foster a culture that nurtures self and group identities,
cultivating respect and empathy for differences. Our commitment to
these values extends from the workplace to each child, family, and the
communities we serve.
At Thrive, our endeavour is to help children succeed and feel good
about themselves.
Through our Diagnostic-Prescriptive
teaching approach we:
Construct developmentally responsive learning experiences.
Work on a strength based approach.
Provide opportunities for all children to succeed.
Use a multi-sensory modality to learn.
Foster collaborative partnerships with families and school
professionals to create joyful learning experiences for children.
Nurture a strong social justice focus in order to advocate for
neurodiversity and inclusion of all children.
Our Programme focuses on the whole child, and addresses the sub-skills and the neuro developmental functions, such as:

ATTENTION
MEMORY
NEUROMOTOR FUNCTION
SOCIAL COGNITION
HIGHER ORDER COGNITION